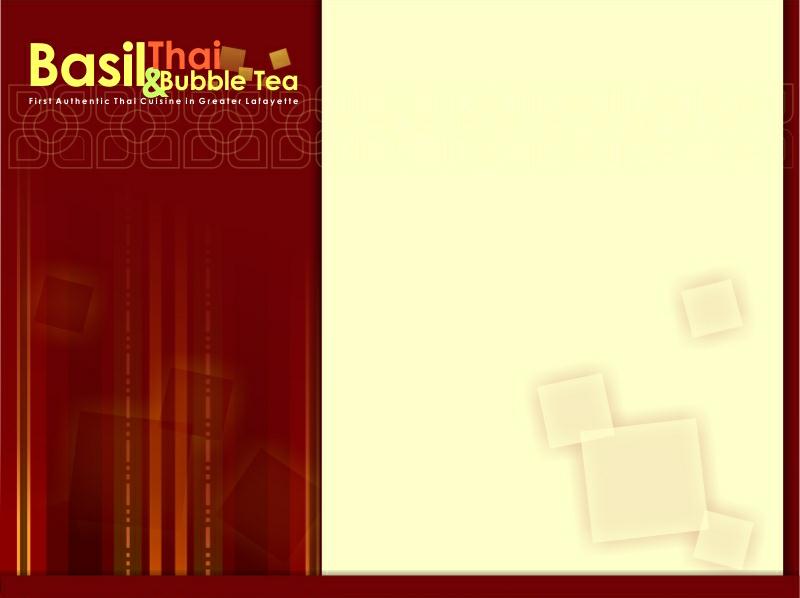 135 South Chauncey Ave Suite 2C West Lafayette, IN 47906 / Tel:(765) 743-3330 Fax:(765) 269-9381 www.basilthai.net


My first visit to Lafayette and Purdue University was full of excitement, seeing the opportunity of a growing town. I did not hesitate of making the decision to move and open my first restaurant business and the first Thai restaurant in Lafayette.
- Chef and Owner of Basil Thai and Thai Essence, West lafayette Indaina 2004-present

- Co-owner and Chef "Exotic Feast Catering" in San Francisco, California from 2000-2004

- Chef at "Alpha Chi Sigma Fraternity" at UC Berkeley, creating menu and cooking for 60 UC Berkeley's Students daily 2002-2004

- Received "Master Degree of Fine Arts" in 2002 from San Francisco Art Institute (SFAI), San Francisco California

- Ten years in the kitchen line for five differences outstanding restaurants (Atlanta, GA to San Francisco, CA)

In many years, living in such a food culture and high competitive city like San Francisco, I know that I can bring immense satisfaction of restaurant business into the new home. We have a love of art, theatre, enjoy people, love quality food, and high-energy service. After having more than a decade of working in more than five restaurants and operating a successful catering business, I think it is the time to have our own place to enjoy the feel, sense, and spirit of Thai cuisine and atmosphere.