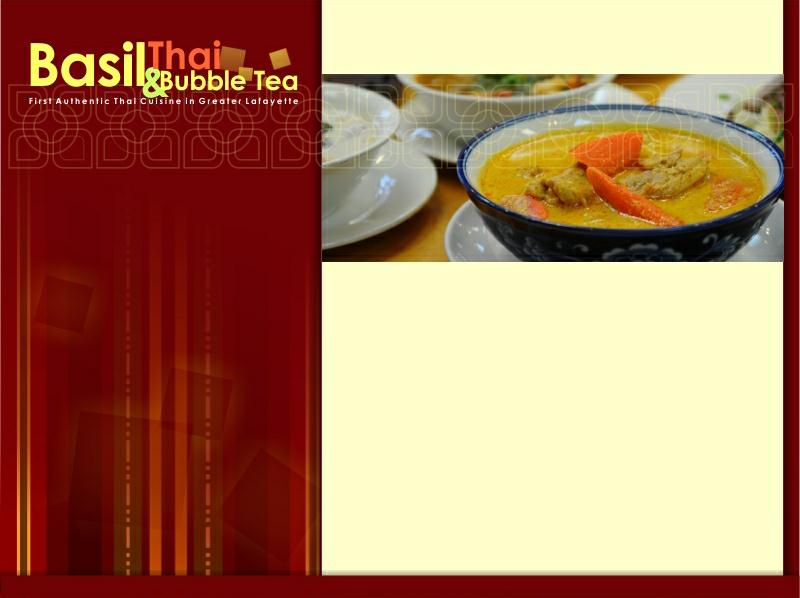 135 South Chauncey Ave Suite 2C West Lafayette, IN 47906 / Tel:(765) 743-3330 Fax:(765) 269-9381 www.basilthai.net


In Mid 2004, Chef Ake Waratap and Wanarat Jayaphorn decided to move from San Francisco Bay area to their new home in West Lafayette, Indiana and open the first Thai Restaurant in Greater Lafayette. It was named "Basil Thai & Bubble Tea". In the following years, they again decided to open "Thai Essence" a new fine dining restaurant.

Basil Thai & Bubble Tea serves the Purdue community and residents of Greater Lafayette, offering hearty, healthy and tasty gourmet food. Top quality ingredients, fast, fresh preparation and friendly service are the root of their success. Everyone is welcome to join the warm, comfortable atmosphere and indulge in great meals at affordable prices.
Basil Thai & Bubble Tea

Monday - Saturday 11:30AM-9:30PM

Sunday 12:00PM-9:00PM

(765) 743-3330